With the Christmas holidays approaching and a fresh out of college bank account, I find myself heavily debating on whether I will be going all out on Christmas gifts for my loved ones or not. In the midst of this, I decided why not just curate a list of some affordable gift ideas because I'm pretty sure I'm not alone here…..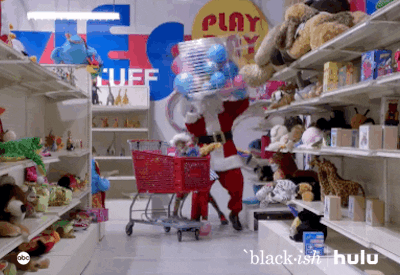 1. Gift cards/Gift certificates – In my opinion, when all else fails, a gift card or gift certificate can save the day. While it may not be in a full amount to get something specific, the receiver can always use it to put towards something that they desire to have from the designated store and also gives them the option of choosing something they really like. Gift certificates can be bought from selected clothing stores, makeup stores, spas etc.  SN: Add a cute little holiday card with some sincere words and voila!
2. Time– Time is the best gift ever if you ask me. You can gift someone quality time by taking them to dinner at their favorite restaurant or booking an activity that they love or have been longing to do. Time is truly irreplaceable.
3. Perfumes/Colognes – Once again here is where a gift certificate will come in handy, unless of course your person has a specific fragrance that they enjoy receiving over and over again. The reason why I would suggest a gift certificate in this case is simply because not every fragrance agrees with everyone. For instance, what may smell sweet on you, may actually smell musky on another person.
4. Wine/liquor/rum– Let's face it, Liquor ain't cheap and believe it or not there's still some people that will highly appreciate a bottle of some good wine or their favorite top shelf rum/liquor. Ask a black label drinker how happy they would be if someone was to gift them a bottle of black, I'm pretty sure they'd be ecstatic. Dress up a bottle of wine with a cute festive bow or ribbon and throw in a little card or gift bag and once again, VOILA!
5. Christmas Baskets – Whether you opt for the DIY route or to purchase one made by someone else, you just can't go wrong with a Christmas themed gift basket filled with lots of holidays treats or essential items that the receiver may need. items can include but are not limited to: Portable phone chargers (Everybody needs one), books, framed pictures etc.
Whatever you decide, remember that it's truly the thought that counts.
Season Greetings!