If you're anything like me whose middle name is "sleep-alot" then you know how crucial it is to get an extra few minutes of sleep every morning. More than often this would result in having to sacrifice the time allotted to get dressed and arrive on time, looking decent at that. If you wear makeup, then I'm pretty sure you've mastered the quick five minute face or like me the quick seven product face.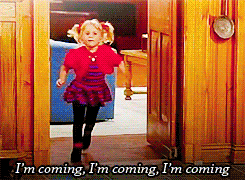 These are the products that I pick when I'm short on time and running the risk of being late. *Disclaimer: Sometimes I do opt for just brows and a bare face, so if I'm ever caught looking busted, Just keep it pushing and refrain from trying to read me my rights*

Foundation 
After going through my usual morning skin routine, which i've managed to squeeze into 2 mins tops (Cleanse followed by applying moisturizer right before brushing my teeth, giving it time to absorb) I then apply my NARS all day luminous weightless foundation in the shade Tahoe. As a result of the full coverage of this light weight product, I can get away with not color correcting when I'm pressed for time.
Powder
To set my foundation and to perfect the coverage some what, I usually set my face using my Inglot pressed powder.
Brow Pomade/Pencil 
Because I mean….Baby ain't really got no brows! Honestly, this item should be #1 on the list because it is certainly a staple product. It really doesn't matter which of the two items I grab, although I prefer to use the pomade. Your eyebrows or more so your lack thereof makes or breaks your overall look, therefore my simple brown eye brow pencil or brow pomade in the shade dark brown by ULTA is a top priority.
Concealer
I like to use my maybelline face studio master conceal to clean up my eyebrows as well as brighten my under eye area and slightly conceal my undereye designer bags.
Mascara
To add a little umph to my look,  I then go for a couple pumps of mascara to help elongate and define my lashes.
Eye Liner
Eye liner is the deal breaker for me. Without it my eyes will just look puffy and after all the idea is to look fresh, awake and like I want to be present. So in order to avoid all that, I apply my NYX black kohl eye pencil to my bottom lid to complete my look.
Nude Gloss
After prepping my face for it's public debut, I usually reach for my NYX butter lipgloss in the shade "Tiramisu" to complete the look. This is something that I can easily apply in the car while driving to work so really I could've excluded it from the list lol.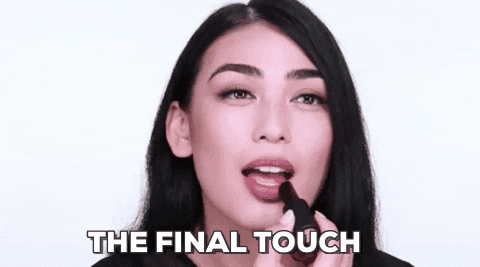 Originally this post was supposed to be called 'my five product face' but then I realized that it really takes much more than five items to make me look presentable on most days.